Day 1 :
Keynote Forum
Cardenal Herrera University, Spain
Time : 10:50-11:10

Biography:
Maria Amparo Lopez Ruiz has completed his PhD from Valencia University and postdoctoral studies from CEU Cardenal Herrera Health Sciences Faculty. She obtainedher doctorate in Medicine with the doctoral thesis on "Analysis of the use of medication in the paediatric population that visit accident and emergency department" with summa cum laude. She has achieved the qualification of "University Expert in Neonatology" from the Catholic University in Valencia and "master's degree in Neonatology (from de SENeo -Neonatology Spanish Society-)". She is medicine degree coordinator in CEU Cardenal Herrera University since 2015. She is the director of the "Master's degree in Neonatal Intensive care and Neonatal Nursing". She has attended to International Congresses of Pediatrics as a keynote speaker and she has been part of the Organizing Committee member for the 12th International Conference on pediatric pathology and Laboratory Medicine, and she has published in reputed international journals.
Abstract:
It has been established for a long time that non-steroidal anti-inflammatory drugs (NSAIDs) can produce gastrointestinal hemorrhagic ulcers when administered in high doses over a continuous period of time as in man- agement of chronic pain in the elderly, but it is not clear what effect NSAIDs have on paediatric gastric bleeding, since the use is usually for a short period of time. The use of NSAIDs among febrile pediatric patients has become a common treatment even without medical prescription, and is increasingly used alongside paracetamol (acetaminophen). A four-year-old girl was admitted to our hospital with a febrile status and hematemesis that started an hour earlier. On admission, she presented with tachycardia and fever, with normal blood pressure and a sore throat that started the previous day. The girl had received, several hours prior to admission, a single oral dose of ibu- profen that represented an increment of 50% over the indicated dosage for her weight. She had received no further treatment. The clinical history was of no relevance and the throat exploration showed some erythema and inflammation but not pus. The anamnesis revealed that a high ibuprofen dose had been administered by mistake. The digestive endoscopy found a gastrointestinal haemorrhagic ulcer that was still bleeding. After supressing the drug, conducting rehydration therapy, and administering intravenous ranitidine, progres- sion was favourable and the girl was discharged on the fourth day of admission. A single overdose, due to the similarity of the packaging of different concentration of the same active principle ingredient available in our country (Spain) can produce gastric bleeding. Combined treatment with NSAIDs and acetaminophen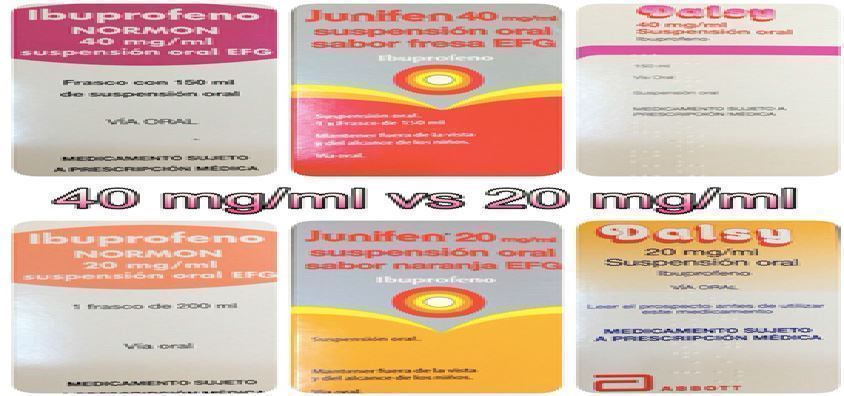 Fig: Different percentage of quantities of the brands of ibuprofen on sell in Spain
Keynote Forum
Celyad Biopharmaceutical, Belgium
Time : 10:00-10:40

Biography:
Essam Ghanem is an experienced physician and qualified person for Pharmacovigilance with almost 34 years of experience in clinical research and drug development in academic institutes, pharmaceutical industry and clinical research organizations. He has around eight years of working experience as EUQPPV and as Consultant Safety Physician in the Pharmaceutical Industry. At present, he is the chief executive officer of the Pharmacovigilance Consultation Company VIGI-CARE BVBA and working as the head of drug safety and Pharmacovigilance at Celyad Biopharmaceutical, Belgium. He is a member of European society of CRO Federation (EUCROF) Working Group (PVWG)
Abstract:
Risk mitigation during medicinal products life cycle requires harmonization of pharmacovigilance activities handled by the involved stakeholders regarding their engagement strategy to ensure compliance. Pharmacovigilance system compliance necessitates the presence of effective quality system management. Real world data indicates that compliance rate needs to be optimized via incorporated standardized parameters and well identified compliance metrics. This presentation will provide an overview of the needed strategy for building up and monitoring of the quality system of pharmacovigilance. Such driven strategy for pharmacovigilance quality management will improves compliance rate and minimize authorities' inspections critics.