Day 1 :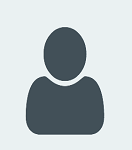 Biography:
Abstract:
In today's world of empowered patients and increased attention to drug safety, the role of Pharmacovigilance has never been more crucial. Healthcare organizations need to instill robust practices to detect, assess, report on and prevent adverse effects, both to ensure regulatory compliance and reduce risk for patients. Pharmacovigilance processes, however, are traditionally highly manual and resource-intensive. As such, adverse events are reported across the globe in multiple languages and formats and in structured, unstructured and handwritten documents from affiliates, partners and distributors. Typically, large Pharma companies receive anywhere from 300,000 to 500,000 adverse events a year. These documents are processed manually by large teams that identify and extract relevant information and enter it into the safety system. This is followed by quality and medical review before the data is reported to regulatory bodies. Automation of pharmaceutical safety case processing represents a significant opportunity to affect the strongest cost driver for a company's overall Pharmacovigilance budget.
Pre-Clinical and Clinical Trials
Location: Minor Room
Session Introduction
Muhimbili university of Health and allied sciences, Tanzania
Biography:
Elias M.Bukundi is registered Pharmacist who is who undertaking his Masters degree in Applied Epidemiology at Muhimbili university of Health and allied sciences in Tanzania.He is a region Pharmacist in Kagera Region in Tanzania.Currently he is attending his field placement at the TMDA for six months where he conducted data set analysis on reported reported ADRs at the TMDA.
Abstract:
Hypersensitivity reactions are public health problem which contribute to 10% to 20% of hospitalization. The objective of this analysis was to determine the prevalence, signal and risk factors for drug-induced hypersensitivity from spontaneous reported at TMDA Vigflow database from January 2017 to December 2018. A secondary data analysis of 321 spontaneous reported ADRs cases were analysed.Predictors of drug induced hypersensitivity was identified using multivariate logistics analysis. Drug induced hypersensitivity statististical association (Signals) was determined using reporting odds ratio (ROR).Mapping of the geographical distribution of the reported ADRs was done using QGIS.The prevalance of drug-induced hypersensitivity was 39.56%, the independent predictors for drug-induced hypersensitivity were reports from southern highland zones (OR=7.29), oral route of administration (OR=37.50), reports from other health professional (R=6.508), age group between 15-28 years (OR=0.180), having a non-serious adverse reaction (R=3.97) and being recovered from ADRs at the time of reporting (R=4.076). A signal associated with drug-hypersensitivity was deteceted in Isoniazid tabs, cotrimoxazole tabs, Artemether lumefantrine tabs, RHZE and antiprotozoal ATC group of drugs. Mara region, Kagera region, Njombe region, Katavi region, Simiyu region, Songwe region and Mtwara region did not report any ADRs in 2017 to 2018. More attention should be given to patients aged 15-28, those who use drug by oral route, non-serious adverse reaction, living the Southern highland zone, those using anti TB drugs, ALU, Antibiotics and antiprotozoal drug.
Session Introduction
School of Pharmaceutical Education and Research, Jamia Hamdard, India
Biography:
Ghanshyam Mali has completed his Master of Pharmacy at the age of 24 years from Manipal University Karnataka, India and currently pursuing his PhD from Jamia Hamdard, deemed to be University, New Delhi. He has more than 5 years of experiance in Medical Writing in Pharmaceutical Organization. He has published 3 papers in reputed journals.
Abstract:
The use of glucagon-like peptide-1 (GLP-1) analogues has been linked with the risk of pancreatic and thyroid cancer. Exenatide and liraglutide carry a boxed warning in their pack insert regarding the possible association with medullary thyroid cancer and caution regarding acute pancreatitis. Our objective was to detect from EudraVigilance database, a signal of pancreatic and thyroid cancer with exenatide and liraglutide treatments in patients with diabetes.
Methods: Herein, we analyzed all spontaneous cases of pancreatic and thyroid cancer reported with exenatide and liraglutide in EudraVigilance database from their inception till 30th January 2020. A case/noncase method was used to detect the association, calculating proportional reporting ratios (PRRs) and their 95% confidence interval (CI) as a measure of disproportionality.
Results: There were 4349 cases of pancreatic cancer and 1697 cases of thyroid cancer in the 6,665,794 reports recorded in EudraVigilance during the study period. From the inception of exenatide and liraglutide, the total numbers of pancreatic cancer cases identified with them in EudraVigilance database were 222 and 313, respectively, and the total numbers of thyroid cancer cases were 36 and 53, respectively. Significant disproportionality was observed between pancreatic cancer and exenatide and liraglutide with PRR of 36.4 (95% CI, 31.8-41.7) and 42.4 (95% CI, 37.7- 47.6), respectively. Disproportionality was also observed between thyroid cancer and exenatide and liraglutide with PRR of 14.7 (95% CI, 10.5-20.4) and 17.6 (95% CI, 13.4-23.2), respectively.
Conclusions: This study based on EudraVigilance database further confirms signals for both thyroid and pancreatic cancer with exenatide and liraglutide.
Session Introduction
Sharda University, Greater Noida Uttar Pradesh, India
Biography:
My name is Abubakar Mukhtar, I am currently a master's student of Pharmacovigilance and Pharmacoepidemiology from Sharda University India, I did my Bachelor of Pharmacy at October 6 University Egypt with two-year working experience in Nigerian hospitals and community Pharmacies. I am Passionate about Pharmacovigilance and creating drug safety awareness. So far I have one publication and one accepted abstract.
Abstract:
The use of psychoactive prescription drugs such as sedative/hypnotics, anxiolytics, antiepileptic's, and opioids analgesics has become widespread all over the world and continues to pose a threat to the overall healthcare system. Opioids analgesics are one of the most prescribed psychotropic drugs for varying reasons, partly due to their increasing accessibility and partly associated with the prescription patterns among health care professionals. Furthermore, the wide availability coupled with a public misunderstanding about the potential addiction and harmful effect of the substances, have contributed to the recent increase of the non-medical use of prescription opioids and an equivalent increase in emergency visits for opioids use-related problems.
According to the UNODC, it is estimated that around 155-250 million people with an age range from 15 - 65 had previously used illicit substances, with cannabis illicit use been the most widely (130-190 million people) followed by amphetamine-like stimulants, opiates, and cocaine. Nonetheless, Opiates are ranked first in terms of use related harms and destructions.
A broader understanding of the extent of illicit drug use and misuse necessitates the deployment of various parameters. For instance, it is estimated that there are between 700,000 to 3 million users of opioids in Africa, even though the vast majority of data is missing to ascertain the true figures. Mauritius, Kenya accounts for the highest prevalence use of opioids with 1.9% and, 0.7% respectively. According to the report, South Africa is the only country in Africa with an active drug use surveillance system based on demand.
Objectives:
As a regulation, consumption, and availability differ according to the geographical location, this review aims to study the pharmacoepidemiological aspect of opioids analgesic prescription abuse and misuse and to investigate the trends and variations in Sub Saharan African countries.
Methodology:
The review aims to summarise established literature contented in original articles, reviews, systemic reviews, meta-analysis, reports, pre-prints, and short communications that coincides with the specific objective of the research, by searching the specific keywords in the various indexing site like Scopus,
Biopharmaceutical Sciences
Location: Minor Room
Session Introduction
Sharda University, Greater Noida, Uttar Pradesh, India
Biography:
Ibrahim Aminu Shehu is a young scientist of 28 years old, an indigenous citizen of Kano State, Nigeria, who currently pursuing a Masters Degree in Pharmaceutical Sciences specialized in Drug Design and Development at Sharda University, Greater Noida, India. He is a licensed Pharmacist (Reg. No. 025144), and a member of the Pharmaceutical Society of Nigeria (PSN). He has 3 years of working experience in hospital and community pharmacy. He is a founder of HabibaMed Pharmaceuticals. Ibrahim has 3 publications in reputable journals with 2 accepted abstracts while 5 manuscripts were under some journal consideration. Moreover, he is currently executing two projects aiming to be concluded before the year ending.
Abstract:
Traditionally, a randomized clinical trial (RCT) is known to be the mainstream for novel drug development and a pipeline for therapeutic and safety evaluation of any drug candidate before entering into the market. Unfortunately, it takes tedious and complex protocols that consume huge amounts of resources, and time. Therefore, this poses the limitation in the trial, including the short study period, recruiting a small number of participants, and lack of funding by the sponsors, which in turn expedites the safety and efficacy failure, as well as the chances of several adverse drug events following the market feedback. Thanks to the recent innovation in clinical trial space that allows the flexible modifications of RCT, which consist of the evaluation of human pharmacokinetic bioequivalence, the inclusion of phase 0 stage, and adoption of "master protocol" in clinical trial design among others. The aforesaid strategies bring about the study flexibility and upper potential solutions to the inherent limitations of RCTs. This research survey in-depth literature on the specific research keywords in the recognized global scientific databases like PubMed, Elsevier, Science Direct, Google Scholar, et al. More so, we focus on highlighting the recent strategies adopt in designing the innovative clinical trials along with their associated benefit and perspectives.
Clinical Research and Statistics
Location: Minor Room
Session Introduction
King Abdullah Medical City, Saudi Arabia
Biography:
Abstract:
The COVID-19 pandemic and the response of the healthcare system has affected the ability of healthcare to ensure medication safety in several ways. These include challenges associated with medication shortages, changes to the pharmacy workflow, an ever-changing evidence base associated with the pharmaceutical treatment of COVID-19 complications, and limited availability of personal protective equipment (PPE). Pharmacists are the best-positioned professionals to ensure safety through the preparation, delivery, and ongoing management of medications. However, like the majority of healthcare providers, the usual pharmacy workflow and operations have been greatly impacted by the response to COVID-19 have modified the physical settings of care for pharmacists, necessitating changes to their workflows. Additionally, pharmacist workflows may be interrupted or require modification due to increased informatics and technology changes associated with monitoring medication supplies or when systems are operating with a decreased workforce (colleagues are forced to work from home, are sick, or may be furloughed). Lastly, redeployment of healthcare personnel to new areas and specialty of care may introduce safety risks due to unfamiliarity with workflows and processes. For example, the Institute for Safe Medication Practices recently shared a case study in which there was a failure to engage barcode medication administration, a best practice in medication safety, when healthcare staff was assigned to a new patient care area. Also the recommendation of using automation during COVID-19.
Pharmacovigilance and Risk Management
Location: Minor Room
Session Introduction
Pfizer ltd, Walton Oaks, Dorking Road, Tadworth, Surrey
Biography:
Robert is a Risk Management Product Lead at Pfizer, supporting the development and execution of Risk Management strategies for Pfizer products. He was previously at the MHRA working as a Scientific Assessor within the Benefit Risk Management Group. Robert is a registered Pharmacist and received his MPharm at the University of Manchester
Abstract:
There are great advantages to implementing global risk management programs; from delivering core risk messages worldwide to implementing appropriate and robust risk minimisation measures.
Health authorities worldwide are implementing risk management regulations at differing speeds, meaning Risk Management Plans and programs deriving from core company positions may have to be altered based on the local legislation. This may lead to regulatory and resource challenges in implementing risk management programs worldwide and commitments that do not align with the company position.
Pharmacy department, Carmel medical center, "Clalit" health services
Biography:
Abstract:
and expensive treatment and can cause various complications which demands collaboration between the skilled staff members in order to give the appropriate PN dosing rate, and dosing time which is required for each patient with through out, following up possible complications and side effects.In carmel medical center, infusion pack is delivered by a pharmacist according to prescription given from PN staff, and afterwards the Infusion instructions are recorded by one of the department physicians in the patient EHR. Recently there have been several mistakes that have been reported, which made it urgent to check matching between PN staff decision and the record of instructions in EHR.
Methods: Issuing a report of the PN doses delivered by the electronic system called "UNIT-DOSE" in the pharmacy according to the name of patient and days of treatment of 2018 vs. electronic instructions that has been recorded by one of the department physician in "kamelyon" system or "Meta Vision " The parameters examined were: type of solution, composition, volume, supplements-additives (electrolytes, vitamins, trace elements), infusion rate and method of infusion (central / peripheral). Infusion rate was examined separately as a follow up by a nutritionist.
Results: In 2018, there were a total of 898 treatment days (105 patients). 54% of the instructions were computerized with inappropriate and in some of them there was more than one mismatch. In most cases, the mismatch was in vitamins and trace elements (45 )- there was 11 mismatch in infusion rate, there was 12 dangerous mismatch as instructions were given for the wrong solution.
Discussion: From our research, we found a significant difference between computerized recording of PN instructions and what the patient actually received. This is due to the separation between the hand- written prescription by the PN staff and the computerized instruction recording by the treatment team. This may constitute a danger to patients.
Conclusions
• Examination and follow-up by the pharmacist is important for identifying and treating errors of this nature appropriately.
• Guidance sessions for the treating staff should be conducted in the different departments.
• The prescription must be matched by the PN staff to the computerized instruction by placing a prescription pattern.
• Set up protocols in the computerized system that guide the treatment staff in the department to record the correct instructions.