Day 3 :
Pharmacokinetics and Pharmacodynamics
Pharmacy Practices and its Challenges
Strategies for Growth in Pharma Environment
Clinical Pharmacology and Biopharmaceutics
Session Introduction
Alexandria University
Egypt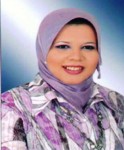 Biography:
Ghareeb D is associate professor of Biochemistry, Faculty of Science, Alexandria University. She is interesting in immune-therapy and natural product. She has five projects considered these subjects and participates. She has published more than 25 papers in reputed journals and serving as an editorial board member of repute. She is reviewer in Alzheimer association. She is director of Biological screening and preclinical trail lab in her department and she is the manager of project and Scientific Creation office in her faculty. She has two patent considered HCV and lung cancer treatment. She is a supervisor for several M.Sc and Ph.D students, them theses are about finding a diagnostic marker at gene or protein levels and aromatherapy. She also supervises several international students from Africa and Asia.
Abstract:
Major characteristics of Alzheimer's disease (AD) are synaptic loss, cholinergic dysfunction, and abnormal protein depositions in the brain in form of toxic non-soluble amyloids and hyperphosphorylated tau. Our main focus in the present study is to assess the therapeutic effect of berberise vulgaris extract, berberine and berberine nanoparticle against AD-like disease by tracking its effect on the oxidative stress- inflammatory pathway and MAPK pathway as well as AD hall markers. AD induced in rats by oral administration of 5 ml of contaminant water for 3 months or insulin resistance for one month. Then the treatment with tested compounds was carried out for another one month. Firstly, we examined the berberine effect in silico and we found that berberine was potent anti-acetylcholine and inhibited both TNF-alpha-converting enzyme and COX-2. Our biochemical and molecular parameters showed that tested compounds inhibited the AChE and down-regulated it's expression that could be returned its ability to act as potent antioxidants in brain tissue. Matching with -in silico study, berberine normalized the production of TNF- alpha, IL12, IL 6 and IL 1β, ADAM 10 and ADAM 17. Finally, Berberine activated the production of APP-40 that acts as antioxidants for brain tissue and inhibited the production of APP-42 fragment that responsible for beta-amyloid plaques formation. Altogether, our data confirmed the use of berberine as well as berberine nanoparticles, as drug candidate for AD like disease treatment as berberine can lower amyloid beta via multiple mechanisms.
1CIBER de Bioingeniería, Biomateriales y Nanomedicina (CIBER-BBN)
Spain

Biography:
J Pablo Salvador completed his PhD in Chemistry from the University of Barcelona in year 2007. Currently he's joined a permanent position contracted by CIBER-BBN. His PhD was focused in the production of antibodies and development of immunochemical techniques for the detection of anabolic steroids. After 2007, he became a Research Associate carrying out investigations in biosensor area based in fluorescence and plasmonic transduction for different applications, clinical, food safety and environmental control. He has been co-author of about 20 publications and is responsible for some national and European funded projects.
Abstract:
A high-throughput screening (HTS) immunochemical method for the measurement of plasmatic levels of oral anticoagulants (OAC) is presented. Oral anticoagulant therapy (OAT) such as acenocoumarol (ACL), warfarin (W) and phenprocoumon (PPC) is prescribed to prevent deep vein thrombosis, pulmonary embolism, myocardial infarction and stroke. About 2 % of the population is estimated to be under OAT which expenditures were about $ 144 million in 2011. The main problem associated to OAT is related to the narrow therapeutic window of these drugs and to the unpredictable dose-response relationship, thus, is one of the causes for visiting the emergency room at the hospitals. We present the production of specific antibodies for W, ACL and PPC, and their use to establish an ELISA. The immunochemical method developed is able to accurately quantify these OACs in plasma samples at concentration in the nanomolar range. The ELISA has been used to measure the plasmatic levels of patients under OAT efficiently, accurately in short period of time. Moreover, the high-quality of the antibodies produced allows envisaging the possibility to develop a point-of-care (PoC) device to assist on the patient compliance assessment programs. Therefore, a microfluidic system has been developed and merged with the bio reagents to achieve proof-of-principle for a disposable device that could help clinicians monitor patients under OAT. The read-out of the device is based on fluorescent labels that can be easily read with a scanner. The system was tested in order to have a robust and reproducible signal and subsequently an accurate result.
Alkharj Military Hospital
Saudi Arabia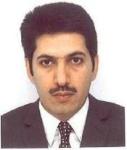 Biography:
Zayed Nama Alsulami is a paediatric clinical pharmacologist working for Alkharj Military Hospital in Alkharj City, Saudi Arabia. Zayed has completed his PhD from University of Nottingham in 2013. His main role is to conduct research into paediatric drug therapy and medication errors including the medication errors in the Middle East countries, Nurses adherence to double check process and medication administration errors in children.
Abstract:
Children are more susceptible to medication errors than adults. Medication administration process is the last stage in the medication treatment process and most of the errors detected in this stage. Little research has been undertaken about medication errors in children in the Middle East countries. This study was aimed to evaluate how the paediatric nurses adhere to the medication administration policy and also to identify any medication preparation and administration errors or any risk factors. An observational, prospective study of medication administration process from when the nurses preparing patient medication until administration stage (May to August 2014) was conducted Saudi Arabia. Twelve paediatric nurses serving 90 paediatric patients were observed. 456 drug administered doses were evaluated. Adherence rate was variable in 7 steps out of 16 steps. Patient allergy information, dose calculation, drug expiry date were the steps in medication administration with lowest adherence rates. 63 medication preparation and administration errors were identified with error rate 13.8% of medication administrations. No potentially life-threating errors were witnessed. Few logistic and administrative factors were reported. The results showed that the medication administration policy and procedure need an urgent revision to be more sensible for nurses in practice. Nurses' knowledge and skills regarding to the medication administration process should be improved.
Indian Institute of Technology Gandhinagar
India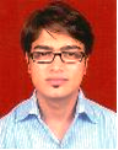 Biography:
Dalip Kumar has completed his Mtech (2015) in Chemical Engineering at the age of 25 years from Indian Institute of Technology, Gandhinagar India.
Abstract:
The influence of dry-coating over calcium carbonate (CaCO3) on decomposition is investigated by the help of non-isothermal study. Different percentage (%) of nano-silica (0.25%, 1% and 2%) was coated over calcium carbonate to see the effect of coating on kinetic parameters. The corresponding activation energy was calculated by model-free isoconversional technique using differential as well as integral methods. The results show that calcium carbonate with lower percentage of coating (0.25 and 1.0%) has low activation energy as compared to pure and 2% coated calcium carbonate. The results indicate that lower percentage of nano-silica acts as a heat receptor due to its higher thermal conductivity. Thus, the higher percentage of nano-silica increases the resistance to CO2 diffusion that increases the activation energy. The corresponding reaction model was predicted by Malek's method. From this method, the experimental data was well fitted with the theoratical model proposed by Sestak Breggren (SB). The calculated parameters (m and n) in SB model and invariance of activation energy with conversion strongly signify that decomposition mechanism is single step in nature.
Biography:
Dr. Krau received a BSN from Incarnate Word University in San Antonio, Texas, and a MSN from St. Xavier University in Chicago, IL. His doctoral preparation was completed at the University of Tennessee, Knoxville. His dissertation focused on the experience of patients with Implantable Cardioverter Defibrillators, with an emphasis on qualitative methods, particularly existential phenomenology.
Abstract:
Although the science related to variation in responses to medication has been developing for decades, the importance and practical application has not translated into clinical practice. The first step in improving outcomes related to individual medication response variation based on gender, and race, is in the examination of evidence that can result in strategies to provide effect medical care. For care to be equitable, culturally congruent, and overall competent, this aspect of patient care demands consideration and illumination. Inter-individual variation in drug response poses a serious problem in the management of patients who are receiving medications to treat or prevent any disease or illness. Bioavailability of drug concentrations can vary more than 600-fold between two individuals with the same weight, using the same drug dosage. Genetic variants can make the difference between an individual being treated with the proper dose of a medication, or even the correct medication. Additionally, due to individual variations in response to drug therapy, this variability can result in toxicity and adverse drug reactions (ADRs). Major factors that account for differences in drug response include cultural practices, race (genetic composition), and gender. These factors merit consideration when determining which medication and dosage will provide appropriate treatment. Persons who are prescribing, administering, or taking medications can make the best decisions with regard to the most effective medication regimen, when they understand fundamental aspects of inter-individual variations and disparities in drug responses. One specific factor genetic factor that accounts for the variation in drug response is Cytochrome p450. Although knowledge about the impact of Cytochrome p450 on individual variations in drug response has been known for decades, the transition to clinical practice has not evolved. Limited knowledge results in blatant disparities in pharmacology among different minority groups and women. Nurses who administer and prescribe medications have a responsibility to their patients to understand the responses to medications that are mediated by this family of enzymes. An overview of the variations seen in drug responses based on genetics is presented with discussion focusing on the current prescriptive practices, and limitations in clinical drug trials. It is estimated that 90% of current prescribed medications are mediated by these enzymes that result in variations based on the individual's phenotype. When considering cultural practices and racial differences, in many cases we are under medicating, overmedicating or using the wrong medication to achieve a specific outcome. Drug guidelines and doses established based on these data involving a predominant group. When medications that are effective in one racial group are given for same illnesses in another racial group, the medications can be not only ineffective, but detrimental. For competent and equitable care, nurses have a responsibility to enhance knowledge of scientific data that supports variation based on race and gender. Only through recognizing the value of the evidence and it implications, can transcultural nursing related to medication prescription and administration truly be competent, skilled, and effective.
Institute for Studies in Industrial Development (ISID)
India
Biography:
Swadhin Mondal done his Ph.D. in Health Economics and M.Sc. in Economics from Vidyasagar University, Midnapur, West Bengal.He had more than 7 years of research experience in Health Economics particularly in health financing, health equity, assessing health care system in terms of out of pocket payments, measuring impoverish impact of catastrophic health care payment, health system research, health policy research and related fields.
Abstract:
India has emerged as a popular destination of global clinical trials (CTs). However, the processes of CT by the drug companies have been raising some critical issues on its progress, prospect and the process of clinical research as a human subject. This paper is examining such aspects of clinical research by reviewing existing literature as well as various sources of evidences. The study shows that India is the most potential destination for CTs. Over the past few years' industry became most cost efficient destination and growing faster, but recently the industry is facing serious challenges due to massive government intervention to control the operation. There was a major collapse during 2013 onward only because of some incidence of death occurred due to trials and it consequences by the government. Due to regulation, many companies have postponed trials; many have stopped operation permanently or planning to move other destination for trials. India has greater comparative advantage of cost minimization, large patient's pool and availability of skilled professionals. The only challenge facing by the industry is over regulation by the government. Thus India could be the most favourable destination if government create an industry-friendly environment by relaxing some of the regulations and encourage CRO to do trials without violating humanitarian ethics and other social norms.
Biography:
Dr Salonee has done her research on Knowledge and Perceptions about Contraceptives among Postnatal Women Attending a Government Hospital, Mangalore. She is interested in Contraceptive use knowledge and perceptions
Abstract:
Introduction: Family planning methods are used by many women in developing countries to prevent unwanted pregnancies. Lack of knowledge and about contraceptives could act as barriers to use of contraceptive among many women leading to unplanned pregnancies. We explore the knowledge and factors influencing contraceptive use among the postnatal women attending government hospital. Methodology: A prospective study was conducted at District Govt. Hospitalization Mangalore over a period of 4months. Postnatal mothers with unplanned and planned pregnancies (1:2) were interviewed after 2nd postnatal day using a semi-structured questionnaire. Data was entered and analysed using SPSS 11.5. Chi-square test was applied and p≤0.05 was considered significant. Results: A total of 165 postnatal women were included in the study of which 55 women had unplanned pregnancy and 110 planned pregnancies. Mean age was 26.03(±4.90) and 26.4(±3.82) for mothers with unplanned and planned pregnancies respectively. Forty two percent (23/55) of mothers with unplanned pregnancies were para one when compared to 59% (65/110) among women with planned pregnancies. Eleven percent (6/55) of mothers with unplanned pregnancy were illiterates as compared to 2.7% (3/110) women with planned pregnancies. Lack of knowledge about oral contraceptives as birth control measure (78 % and 91%: p=.0.03); emergency contraceptives (5.5% and 20% p=0.02); male sterilization (65% and 86%: p=0.04).Women with unplanned and planned pregnancies were aware of female sterilization as birth control measure (78% and 93%: p=0.11). Other factors included embarrassment to discuss about contraceptives with healthcare provider (38% and 21%: p=0.04); embarrassment to ask for birth control pills (38% and 23%: p=0.06); partner not agreeing for use of birth control pills (45% and 34%: p=0.03); assumption that breast feeding prevents pregnancy (15% and 2%: p=0.003) respectively between the groups. Conclusion: The findings suggest that postnatal women lack knowledge about family planning methods and also expressed hesitation to discuss about contraceptives. Hence, the need for effectively utilize postnatal stay in the hospital to provide information and resolve misconceptions related to contraceptives.
Shaheed Hasan Khan Mewati Govt Medical College
India
Biography:
Mohammed Imran has completed MBBS and MD from University of Delhi. He has been awarded DNB (Pharmacology) by'National Board of Examination' followed by a suffix 'MNAMS' from 'National Academy of Medical Sciences' in 2012. He is serving as Assistant Professor of Pharmacology in Shaheed Hasan Khan Mewati Government Medical College. He has published more than 20 papers in reputed journals and has been serving as reviewer in Pubmed indexed journal. He is a member of national and international pharmacological societies such as Indian Pharmacological Society (IPS), India and International Society for the Study of Xenobiotics (ISSX), USA respectively.
Abstract:
The urinary tract infections (UTI) in females are usually treated empirically with antibiotics even before the laboratory results of urine cultures are available. The prescriptions and drug resistance patterns are varied in each locality. Drug resistance may lead to the reduced efficacy, chances of foetal and maternal complications, inappropriate therapy, unnecessary burden of therapy and unwanted adverse drug reactions. In this prospective clinical study, 327 female patients from obstetrics and gynaecology department of 350 bedded university teaching hospitals were enrolledafter Institutional ethical clearance. The prescribing pattern, antibiotic susceptibility of the microorganism and adverse drug reactions were monitored for four months duration after obtaining the written informed consent. Among them 79.51% patients were married and maximum incidence (45.80%) of UTI was found during last trimester. It was more in 21-30 years age group (50.46%) and 75.84% were symptomatic. Amoxicillin-Clavulanic acid was prescribed in maximum patients 142(43.33%) followed by Nitrofurantoin 127(38.83%). Gram positives bacteria were found resistant to Amikacin, Ceftriaxone and Doxycycline whereas Gram negatives to Doxycycline, Cefixime, Ceftriaxone and Ofloxacin. Multi drug resistance (MDR = resistance in ≥ 2 drugs) was seen in most of the isolated bacterial uro-pathogens. The adverse drug reactions associated with such antibiotics were Amikacin (Headache 10%, Nausea & Vomiting 20%), Cefixime (Nausea 25%), Ceftriaxone (Watery stools 50%) and fluoroquinolones (metallic taste and nausea, photosensitivity with Ciprofloxacin). The increased incidence of UTI during gestation necessitates the appropriate choice of antibiotics for rationale treatment and to reduce the chances of ADRs by mandatory susceptibility patterns based pharmacotherapy prescribing practice.